What's New
Trending at NY Fashion Week: Fall Nail Colors
It's officially time to say goodbye to the bright fuchsias, light yellows and pearl nail color shades that we loved for summer. It's time to welcome back warmer shades. In addition to tracking the fashion trends in clothing, we were taking a closer look at nail colors from New York's runway shows so that we can advise on trends for the fall and winter.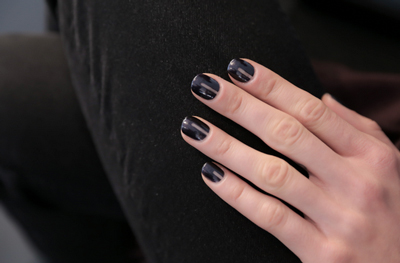 OPI used Light My Sapphire in combination with a matte topcoat to give a bit of an edge to a classic, cold-weather color.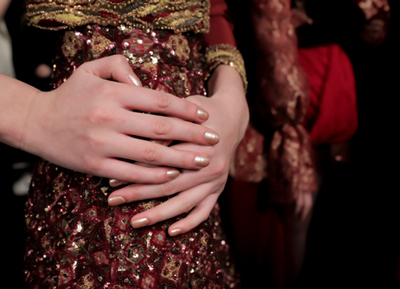 A second OPI look was this beautiful, shimmery gold. Try combining different shades of golds to create a unique color. (OPI's Cosmo-Not Tonight Honey is a perfect start!)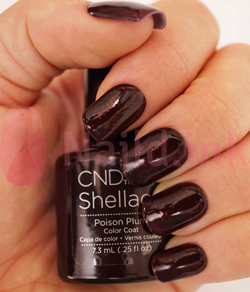 A third look is similar to our first, but uses CND Shellac in Poison Plum. Fashion week stylists combined this deep purple with a strip of matte.
Professional Hair Care: You're Really Worth It
In our previous blog we talked about the benefits of professional hair color versus store-bought box color. Professional color is a custom preparation to deliver your desired color with your hair conditions. Beyond color, a professional stylist wants to treat the health of your hair. Let's face it, our color and cut look best when your hair is healthy, smooth and shiny. Our salon invests in Alaparf Milano hair coloring products, Aveda and Unite Eurotherapy care and styling products because we want what's best for your hair. So why are these products so special???
Just like making great food, it's all in the ingredients. Professional care and styling products deliver the highest quality ingredients to repair, smooth and moisturize your hair from the core. Some store bought brands, like Herbal Essence or Suave, promote that they use the same high quality ingredients. This is true. They do use the same or similar ingredients but they do not use the same quantity. They can promote they use the ingredient because it is present in the product. However they use smaller amounts and balance with fillers.
What are fillers in a hair product? These are ingredients that can deliver similar results but do not have the same healing properties. Waxes and animal fats can be used to deliver temporary softness. In reality, an ingredient in professional products that creates a safe sudsing effect is sodium laureth sulfite. A common filler used by store bought products is ammonium laurel sulfate or sodium laurel sulfate. Sulfates are products that strip your natural oils and dry out you hair. If you are coloring your hair, the effect is compounded because the store brought care products are striping the color and drying out your hair.
One of the common themes we hear from clients about purchasing professional care and styling products is that they cost too much. In reality, most clients use too much of the product with each application. A small amount goes a long way with professional products because the formula is dense, not full of fillers. When you use the prescribed amount of product per application, it is actually very competitively priced PLUS delivers the healthy nourished hair that is going to hold onto your color!
If you would like more information on a professional line that will give you maximum results, visit our stylists here at illuminate. We will work with you to perfect your fall hair color, and will also assist you in making that color last for as long as possible!
Box vs. Professional Color???
Box vs. Professional Color??? With Fall right around the corner, it means new weather, new style trends, and of course warmer fall hair colors. As we transition from light summer highlights, to warmer fall colors, some may ask if it is worth a trip to the salon or if store-bought box dye will do the trick? Well, let's start at the very beginning. Seventy-five (75) percent of women who color their hair are either trying to cover gray, add some highlights or to make a complete color change. These are pretty big color issues.
Hair color is not a 'one size fits all' product, yet that is how box color approaches it. Most of us don't think about the chemistry of color. Hair color is dye. It does not change your color, it strips or adds color to your existing pigmentation. In a professional setting, your stylist controls the color process by factoring your underlying pigment, the porousness of your hair, the percentage of gray and existing dye in your hair. A stylist manually adds a developer to the professional dye to give you the desired color and protect your hair from unnecessary damage. A box color can not customize this experience to insure you get the desired results. On average, box color contains more developer than necessary to deliver your color. This overuse drys out your hair and causes color to fade faster.
The transition from Summer to Fall hair is probably one of the largest transitions a woman will make in a year; so why take the chance on using box dye? Here at illuminate we exclusively use Alfaparf Milano hair color. Alfaparf Milano has created over 110 custom colors, guarantees 100% gray coverage and illuminate is an exclusive distributor in this region. Visit illuminate Salon for a custom color consult and let us prove that not only will your hair color be better than if you were to use store-bought color, your hair will also feel and look healthier.
What's In Your Summer Suitcase?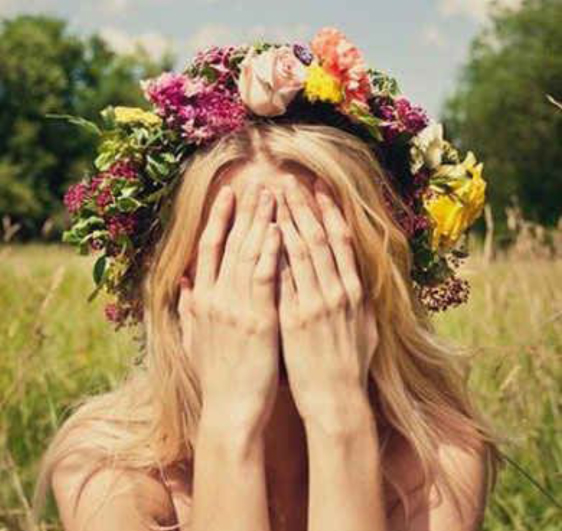 Whether you are attending summer's biggest festivals, concerts, or vacationing at the beach, most people forget about packing accessories! Regardless of the event, every girl should have at least one decorative headband to turn any outfit into a trendy look everyone will be talking about. Whether it's a beaded headband or a flower crown, illuminate has just received hair accessories that are BIG for this season! There are so many different ways to style your headpiece depending on your personal style. Don't be afraid to go for the statement pieces, like our flower headbands, which will decorate any boring hairstyle! Our headbands add color and trendiness to your normal look. Don't get caught at your summer events without a headband! Stop in illuminate for hair accessories at affordable prices! Ladies, these headbands are for all ages and can be worn with anything in your closet to add personal style. We also now offer hair extensions! If you're not comfortable with trying the latest hair trend, ombre, just add colored extensions. You can get the look without the commitment. If you're going to the beach this summer, hair extensions are perfect to achieve the perfect tousled beach waves every girl wishes they had. The extensions provide volume and lasting style to keep your hair looking fabulous all day in the sun. They are extremely manageable and our clients love them! If you need a boost to your summer wardrobe, try accessorizing your hair with illuminate!
Protect Your Skin This Memorial Day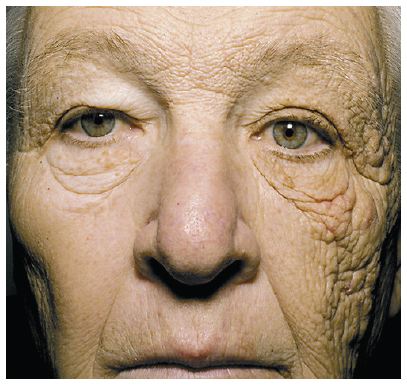 Above is a picture of a former truck driver of 30 years who has experienced sun damage by being exposed through the window. This man drove with his left side closest to the window, exposing that half of the face to sun majority of the day. As he continues to age, the wrinkles and sunspots become deeper and more prominent. As you can see, there is a huge difference between the left and right side of his face. May is Skin Cancer Awareness Month. Celebrate the month by vowing to wear sunscreen every day! Sun exposure increases your risk of not only skin cancer, but it also speeds up the process of premature aging. Without the use of sunscreen every day, your skin will develop wrinkles faster, causing you to appear older even at a young age. Rain or shine, your skin is still being exposed to UV rays, therefore it's important to apply sunscreen every day. While some makeup contains sunscreen, it should not replace it. The amount of SPF in makeup is so miniscule, that you would have to apply your powder foundation 7-14 times more than you normally would in order to achieve the same SPF as a regular sunscreen. The best way to get your SPF in your daily beauty routine is to use a daily moisturizer with SPF 15 or more. If you are spending time outdoors, be sure to reapply sunscreen frequently regardless if it's a waterproof formula. Also, wear clothing that protects your body from excess sun exposure. Tightly woven clothing helps deflect UV rays better than thin cotton. Clothing labels indicate UV protection, so be sure to check your closet before heading outside!
Make May a Good Hair Day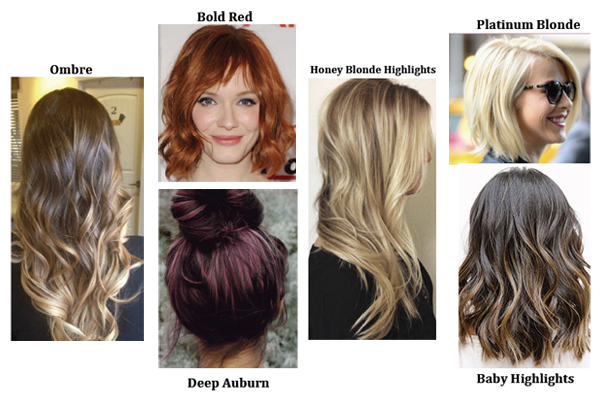 Before heading on vacation this summer or attending the next festival, revamp your color and take it to the next level! For the month of May, take 10% off your color change. Not sure if you want to go all blonde yet? Throw in some subtle highlights or create a refined ombre. To achieve the sun‐kissed look, be sure to go 5 shades above your current base color when adding subtle highlights. Once you're comfortable with your new spring look, don't be afraid to get bolder, brighter color all over for the summer months! If you want any information on color, call our front desk and come in for a color consultation! Receive $15 off your ombre treatment if you schedule your appointment in May. The illuminate ladies use Alfaparf hair color, the best quality hair color for healthy, luminous locks. Play up with the various Alfaparf shades and get the trendiest hair color of the season. If you're not quite ready for color this month, there is always time to prep yourself for next! Luckily, illuminate is offering $25 blowouts all month!
What's Beneath Your Surface?

Chemical peels can be as gentle as giving your skin a healthy, refreshed look or as advanced as taking years off of your appearance. The results vary on each client, but the experience and feel of your skin post-peel will last months. Though it may seem harsh as the name itself of the procedure seems unsafe, our professionals adjust the formula based on the exact skin type to meet your individual needs. The Glycolic Peel uses glycolic acid to rejuvenate the skin. It gets rid of dead surface cells on the top layer of skin, while brightening the underlying layers to promote a healthy glow. This peel minimizes the appearance of fine lines, scars, acne, and environmental damage such as hyperpigmentation and uneven skin tones. The Lactic Peel is highly effective and non-irritating. Lactic acid is used to exfoliate and rejuvenate even the most sensitive skin. The combination of powerful, yet gentle ingredients will provide measurable results for any skin type. Peels are essential to every skincare regimen and can be combined with any other treatment—especially microdermabrasion! Receive 10% off your first Microdermabrasion or Laser treatment at illuminate to prepare your skin for a peel! The month of April is all about skincare, so be sure to follow us on instagram @illuminateABoutiqueSalon where you can search the hash tag #illuminateME to see our clients experiences and where you can add yours!
Nailing Your Manicure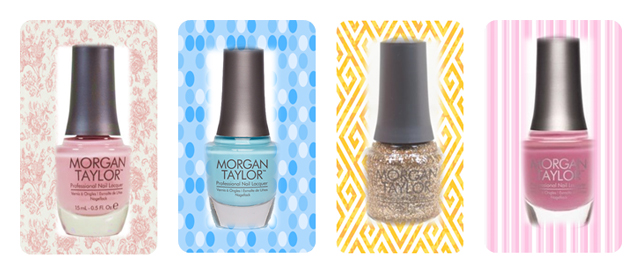 Last spring, matte nails were the go-to finish. Now, it's all about shine! You can achieve the shiny finish by converting your standard manicure to a gel polish using UV technology that hardens the nail's surface while providing maximum shine. Plus, there is no dry time, which speeds up the manicure process! Your nails maintain the shine and color for up to two weeks! As far as color, shades of nude and sheer pink dominated the spring runway. If you're not ready to go bare yet, there are still trendy shades to strut. Bold, dark nail colors were hot this past winter. It's finally time to relax this spring with calming tones of pink, blue, and even white. Dusty pastel blue and greys are the "it" color of spring as well as mauve-y shades of plum. For a more daring nail, try silver metallic and rose gold polishes. Don't be afraid to add chunky multicolored glitter, such as the polish shown above, for a night out! These new comforting shades of polish for this season will prepare you for the bigger shades of summer right around the corner!
Your Skin Deserves a Spring Cleaning!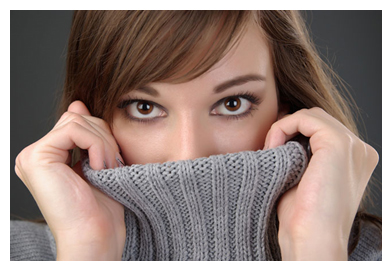 Cold air, wind, and indoor heat suck the moisture out of your skin, leaving it dry, dull, and sometimes flakey. The winter weather effects can cause skin irritation such as an itching and burning sensation. If you haven't physically experienced these side effects of the polar vortex, just imagine what your skin is going through underneath its surface! Now that spring has sprung, it's time to revamp your skincare regimen.
Most importantly, start with a moisturizer containing an SPF of 15 to 30. Anything with an SPF greater than 45 protects your skin the same, so don't spend more on products than you have to! Sunscreen blocks 95-98 percent of sun's UVB rays from penetrating your pores, causing wrinkles. Be sure to exfoliate at least twice a week with a gentle scrub containing alpha or beta-hydroxy acid to brighten the skin's surface and remove any dead skin cells.
To kick off your spring skincare routine, illuminate is now offering elite skincare services. Peel away imperfections by blasting dead surface cells that are clogging your pores, to reveal smoother and noticeably younger-looking skin with a chemical peel!
Our signature facial will nourish and treat your skin using a massaging soothing balm combined with steam treatment and mask to repair the side effects of winter weather. Your face is the first thing people notice, so make sure it's as luminous as the spring weather that is approaching!
Consult with us at illuminate to make sure your skin looks its best when you are out on the town!
Brows and Bangs: The Perfect Anti-Aging Style!
If you're eager for change, bangs are the easiest way to change up your style. Whether they are straight across or side-swept, bangs will also hide those evil forehead wrinkles, so you can appear younger! Be sure to get the right bangs for your face shape. Here are some rules to follow to ensure your bangs and brows will look flawless:
1. Length: If you are going for straight-across bangs, they should graze your eyebrows. This means your brows must be groomed. To do so, have a professional initially wax the brows to create shape that can be easily manageable. They know the natural arch for your face shape, so leave it to them to do the work! Suggest to your stylist to add a slight curve to the bang to eliminate them from appearing too harsh across the face. For side-swept bangs, the shortest piece should just touch the top of the eyebrow while the remaining pieces angle down to your ear.
2. Thickness: Regardless of the style you choose, bangs should be the same amount of thickness as the rest of your hair. A good way to tell if your bangs are too thin or too thick is to brush them flat against the forehead. You should just be able to see your forehead underneath the layer of hair. Stylists will also texturize your bangs to create layers to avoid overly thick or boring bangs. Bold, thick brows are also trendy this season! To get the look, outline your brow shape with a pencil or gel paired with an angled brush and lightly fill in the remainder of the shape using small strokes to emulate small hairs for a natural look.
3. Texture: Style your bangs according to your hairstyle. If your hair is curly, give your bangs some movement! Make the textures match as best as possible.
4. Color: Choose a bold hue to make them stand out! Bangs hide forehead imperfection as well as grey hairs that tend to creep up on you, so be sure to stay on top of your color! For those who have highlights, beware of streaks that can occur as your roots grow out! Though eyebrows should match your current hair color, the bolder the better this season! Try going a shade or two darker than your hair color when using your eyebrow products. Typically, a brow gel will give you the enhanced color and the product will last forever!
Start Spring With illuminate Season Opener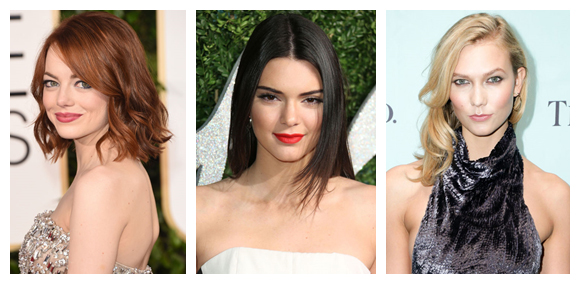 Are you heading somewhere south for Spring Break? Even if you're staying at home getting over the winter blues, illuminate will give you a fresh look for spring! This month, illuminate is offering limited time Season Opener specials that everyone in the family can take advantage of.
Receive $10 off a Bikini, Brazilian, or Hollywood wax during the month of March only! Stop putting off your eyebrows and come in during March for a brow wax and shape up for only $15!
Winter has left many of our hair dull and dry. Come in for a deep conditioning treatment for $10. With this treatment, you will be pampered with nourishing products specifically designed for you.
Spring's latest trend in hair is all about rich color. Copper red, monotonal brunette, and caramel blonde hair colors have been seen all over the red carpet for the upcoming season. Test out one of the looks or touch up your dull color with face-framing highlights for just $45.
Treat yourself to these Season Opener promotions before it's too late! Call the salon for an appointment! You definitely deserve it after this long, arctic winter!
FROM RUNWAY TO THE STREETS: SPRING 2015 TRENDS

Designers have been featuring their intricate designs, bright colors, and sophisticated detail on the runways this month. However, not all runway looks are realistic for the everyday working woman. The girls at Illuminate Salon have examined and reviewed these looks that epitomize spring's top trends that will take you from the desk to drinks!
1. Black and White
Black and white will be used in all styles this spring to add sophistication to even the simplest of garments, including swimwear! Try the latest print: Gingham!
2. Yellow
A perfect color to escape the winter blues! While it reminds us of sunshine, it will definitely help transition our wardrobes from the dark colors of last season.
3. Jumpsuits
They're still a staple! Now, in bright colors and prints!
4. Plunging Necklines
Seen all over the runway, this trend is eye catching for sure. It can be tailored appropriately, and paired with a suit jacket to add sophistication. In the evening, incorporate the plunging neckline by itself in a peplum top, jumpsuit, or dress to show some skin.
MAKE UP
1. Natural Smokey eye
If you still can't master this look, it's time to practice. The smokey eye is the eye-look of the season done with shades to add dimension and drama.
2. Nude lip
Keep it simple this spring with a taupe lip as well as various shades of light pink.
3. Plum accents
Play with plum in eye shadows and even lips!
HAIR
1. The Pony Tail
On every model at Fashion week, the spring ponytail is held at the base of the neck and can be messy, slick or even crimped.
2. Root lift
Take your hair to new heights by teasing your roots to add volume for a sexy look.
3. Middle Part
Hair parted down the middle and tucked behind the ears gives an ultra feminine feel this spring.
Pillow-Proof Hair
Products that will Blowout your hair in half the time!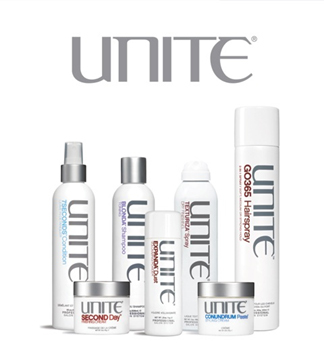 Washing your hair in the morning is already enough of a hassle. Having to style your hair after spending half an hour blow-drying it often becomes a skipped step in our daily beauty routine. Luckily, Unite products are designed to chemically work with each other when applied to your hair. Once applied to damp hair, your hair quickly reveals intense volume and effortless waves, leaving you looking fabulous in under 30 minutes. Plus, the products are formulated to keep the blowout looking just as fabulous for three days! Unite products have enhanced many looks already at illuminate. Call for your appointment and receive a blowout using these products for a great price! The ladies here at illuminate will show you step-by-step how to get the most out of your Unite products.
Great Valentine Hair Style
Going out for Valentine's Day or perhaps Galentine's Day and you want to do something a little special? We've got a great solution! Here's what you'll need:

Good Shampoo and Conditioner
Styling Product which adds shine and body
Round Brush
Hair Dryer
Teasing Comb or brush
2-4 Hair Pins
Decorative Head band, flower or hair accessory
Optional: Curling Iron or curling tool
Instructions:
Begin by cleansing and moisturizing with great products. If your hair is feeling the effects of winter (cold temperatures outside and drying heat inside), use moisturizing products.
Use a leave-in styling product that will give your hair added moisture, body and shine
Blow dry using a medium round brush. Pull the hair away from the scalp around the brush. This adds body and bounce. If your blow dryer has a cold shot, use it! When the section you are working on is dry, hit it with the cold shot. Use the same pulling motion with the brush. The cold air enables the hair follicle to contract sealing the moisture and minimizing any frizz.
Take a one inch cross section of hair along the crown of your head. Split that cross section in half. Gently tease along the cross sections one at a time. The proper way to tease hair is to insert your teasing comb or small brush approximately two inches above the scalp, pull the hair down toward the scalp and repeat until you get the structure (aka, height) you like. PLEASE do not bounce the teasing comb up and down!!! This damages the hair.
Gently smooth the teased sections down.
Take a section of hair from each side of your face, just above your ear.
Pull those side sections toward the back of your head, twisting the pieces. The sections should settle below the teased "poof" area.
Secure the sections of hair at the back of your head with hair pins. Criss-Cross the bobby pins to secure them.
Here's where you get to use your hair accessories! If you have a fancy headband, hair chains, crystal clip, flowers, etc. Use your hair accessory to 'jack-up' this style. You can use the head band or other accessory to hide the pins at the back. Tuck the band under your twisted hair to hide it.
To take this style to the next level, just add a little extra curl. You can use your curling iron, hot rollers or curling tool to create gentle waves in the long strands.
This is a great, simple style that takes a few moments to go from ordinary to extraordinary! You just add that little extra! Happy Valentine's Day.
Loving the Summer Sun and Youthful Skin. Seven Tips for Youthful Skin
Leading Dermatologists will tell you that 90% of the damage done to our skin is from the sun. The effects can take years to really manifest, however, the damage can be significant to aging your skin. So we put our brightest minds together to come up with some tips that you can easily implement to protect your skin from aging AND enjoy the summer sun!!
1 Be consistent with your skin care regime. Use a gentle cleanser and hydrating moisturize twice…yes, 2 times… a day. Use a gentle exfoliate every 2-3 days to help the process of removing the outer layer of dead cells while letting the new ones shine through.
2 Sun Block is our friend. We can control the damage done to our skin by the sun. Use a moisturizer or sun block with SPF every day!! There are so many great self-tanners and bronzers to use on your face. Protect your youthful appearance, wear SPF!
3 Use a moisturizer with retinol and minerals. You don't have to be 40+ years old. Begin as early as possible. Your 40+ old skin will love you!! If you are already 40+, don't despair. It is not too late to start.
4 DO NOT SMOKE and eliminate or limit alcohol. Smoking causes a narrowing of the blood vessels which carry important oxygen and nutrients to your skin. Smoke also attacks your body's supply of Vitamin C which is important to the skin's elasticity. Alcohol directly affects the body's supply of Vitamin A which helps the skin get rid of old cells and replace them with new, younger cells.
5 Exercise and reduce STRESS!! Stress ages your skin and your body's systems. Exercise is important to your health in many ways including naturally reducing stress. Get outside during the early morning or late afternoon to enjoy the season when the sun is less harmful– walk, bike or jog. Exercise increases your circulation which gets more vitamins and nutrients to your skin. Meditation is also a great way to reduce stress. Take 5-10 minutes for yourself each day. Meditate, listen to music, and watch the branches of a tree sway anything that will help you reduce your blood pressure and feel peaceful.
6 Nourish your skin by eating a balanced diet rich in vitamins. We recommend 'seed' fruits and vegetables…basically ones that have seeds in or on them. We also recommend dark green vegetables like kale, spinach and broccoli. If you are not a "veggie" person, think about blending them into a smoothie.
7 Drink Water!! You've heard it before – get 8 glasses a day. The reason is that hydrated skin looks more youthful. It is also important because the water flushes toxins and waste from your systems that age you.
You should enjoy the season and can do it in a healthy way. If you implement these tips, we promise it will illuminate the beauty of your skin and give you a more youthful appearance.
Fancy Free and Foot-tastic for Summer
Your feet are an important fashion accessory for summer. There is nothing like beautifully tended feet and a fantastic toe polish to draw the eye to a fabulous sandal or to complete the perfect outfit. The challenge in getting the perfectly pampered look is that it requires some work. Your feet are on the front line (or maybe that's the bottom-line) of environment hazards including: sun, sand, chlorine, dirt and pollution. There are also the non-environmental hazards: stiletto heels, flats with no support, or peep-toe sling backs!!
A little care can make a huge difference in a very short amount of time. The change in temperature, from going in and out of air conditioning, can cause your skin to dry out and crack. The dry areas on your heel, sides of feet, and toes should be removed with a pumice stone. You do not need to get too aggressive to remove the dead skin. Avoid use of the "vegetable grater" tools that are often used to remove dead skin. These can remove more skin than is necessary and even cause an open wound, making you susceptible to bacteria and infection. To enhance your exfoliation, apply a lotion containing lactic acid (preferably 12%) over your heels and toes twice a week.
To re-hydrate your feet, apply a heavier crème after your exfoliation treatment, ideally something with Shea butter or glycerin. Liberally apply this lotion and then cover your feet with socks. To maximize the results, leave the socks on overnight. This is not something that you want to do every night because in the warmer weather you don't want to cause your feet to sweat and become a bacteria petri dish. Using this exfoliation-hydration practice twice a week will keep your feet looking pampered all summer.
A large part of perfectly pretty summer feet is having well-shaped nails and clean cuticles. It is best to trim your nails just after a shower or soak in the tub. The softer nail is easier to manage and trim. Do not cut your cuticles! If needed, use a spatula-like tool to push back the cuticle. There is nothing nastier than a bleeding, messy cuticle. To prevent overly dry nail beds and cuticles, use a polish remover that is acetone-free. Acetone is an acid that removes nail polish; however, it will dry the skin.
So that your feet not only look pampered, but also feel pampered, massage your feet and ankles in the evening. During the day, our feet work hard and that area can swell with water and toxins. To get rid of the excess fluid and toxins, massage it out. You can also relieve foot stress by rolling your foot over a tennis ball or similar sized object. The rolling motion stretches your foot muscle and tendons relieving stress.
Follow these tips and you will be fancy free and foot-tastic all summer!!
Smooth or Not To Smooth at Home
Humidity is the gaseous state of water in air. Adam Joseph (WPVI6 Meteorologist) will tell you that humidity is invisible. I say he is WRONG. If you are like me, you can see humidity. In fact, I can probably give you a pretty accurate Relative Humidity reading base on the frizz and volume of my hair. Well tis the season to look at smoothing and straightening treatments. The question I get frequently is "do the at home treatments work?"
Whether your concern is time-management or financial, contemplating an at home straightening treatment is something that deserves careful consideration. Keratin is a protein that is naturally found in your hair. Keratin treatments soak your hair with additional keratin and then a hot iron is used to infuse the hair shaft with added keratin. It restores weaknesses in your hair adding strength and reducing frizz. The overall effect is lasting smoothness to your hair. Keratin is not a relaxer. If you have very curly hair, your net result may be loose, smooth curls. For someone with wavy hair, you will have smoother hair and the keratin will act like a frizz repellent!
At home treatments can range in price from $29 - $200 and can be found at many retail locations from Ulta, Sephora, CVS to Beauty.com. The damage that can be caused from these treatments does not come from the keratin solution but rather from the flat iron process. Depending on your hair type, length and desired result the treatment will recommend a temperature setting for your flat iron. It requires several swipes over each section of hair to fully infuse the keratin. If your iron setting is not accurate, the hair can be burned or the keratin not infused. It is not uncommon for clients to see hair breakage after a few days. This is because the hair has been over-heated, dried out and then breaks.
There are other products available on the retail market that promise straightening or smoothing that do not have keratin. They use plant based or fruit oils. These include shampoos, conditioners and styling products. They are often used together to get the best results. These products can provide smoothing and de-frizzing for a day to three-days depending on the product.
If you too are victim to the humidity, I highly recommend a professional keratin treatment, which will last 8 to 12 weeks. It will improve the health of your hair, repel frizz, reduce hair drying and styling time – basically making summer styling so much easier! Happy Summer!!
A Gift For The Person Who Has Everything
Trying to find the perfect gift for someone who already has everything can be frustrating and time consuming. Allow me to suggest something that is decadent, a personal treat and surely one of the best gifts you'll ever give. The illuminate Salon and Spa Royal Pedicure ($85) has been awarded "Best of the Philadelphia Main Line and Western Suburbs 2013" as the most 'Decadent Pedicure.'
It is an over-the-top pedicure. All of the expected steps are followed – soak, cuticle treatment, massage, buff and paint. After soaking your feet and legs, an herbal-infused scrub is applied to remove dead skin cells. Calluses will be treated with a special eliminator. Of course we treat your cuticles and nails but the piece-de-resistance, is the Terme di Saturnia thermal mud that is applied to polish and your feet and legs. This mud mask is significant because it is drawn from the Tuscany region of Italy. The therapeutic waters of Saturnia have been famous for over 3,000 years as the 'waters of youth.'
The Legend of Saturnia holds that the god Saturn was angered because the men and women were always fighting. He took a flash of lightning, threw it to Earth and it landed on the spot that is today Saturnia. The lightning caused sulfurous and warm water to gush out of the crater of a volcano.
Whether the Legend is true or not we can't say, however, the water has a high concentration of dissolved mineral salts and gases which have biological attributes. The concentration of hydrogen sulfide has a natural vasodilatory effect which is a widening of the blood vessels improving circulation. The minerals also trigger a natural exfoliation of the skin while cleansing and disinfecting. After the mud is applied, your legs and feet are wrapped in warm towels to allow the healing powers to have the desired effect.
As we promised, this is a decadent gift or treat for you. Block a morning or afternoon to really relax and luxuriate. This is a 90 minute pampered treatment and if truth be told, you will be so relaxed at the end we recommend that you don't plan a schedule of activities following this treat.
For more information, to purchase a gift certificate or to schedule an appointment, call 484-416-3235.
Summer Beauty Done Simple
We are on the cusp of summer. Of course you want to look your best whether sunning on the beach, popping into museums in the city or strolling the promenade exploring the boutiques. We understand that you don't want to pack an extra suitcase for your beauty products and tools. To simplify the season for you, let me recommend a few key essentials to make it through the season with minimal packing. Here are the tricks…..
Define your eyes simply. You don't want to look like you just woke from a nap but who want to spend time creating the perfect smoky eye. Pack a waterproof eye liner and mascara. Waterproof liners can be found in a rainbow of colors in most big-box stores and pharmacies. Don't forget a sweep of mascara. For an evening out, you can double or triple the coats of mascara for a more dramatic look. You want to make sure that your eyes POP when you remove your sunglasses!
Protect and enhance your skin with a tinted moisturizer with SPF. This multi-purpose product will save space and give you protection. A bronzer is a great product for enhancing your cheekbones, adding an overall sun kissed look and can work as a great eye shadow. Pack a powder brush and eye shadow brush to maximize your options. Finish your face with a great tinted lip balm or lip butter. You can really double-duty this product if you pick up one with SPF protection. This summer lip trend includes pale or nude lips so your choice can carry you day through night.
Facial wipes are a great tool for short or long excursions because they can be used for daily makeup removal and can also be stashed in your purse if you need to touchup during the day. I love to throw them into my beach bag for when I get out of the water. A quick swipe and reapply my tinted moisture with SPF and I am fresh as a daisy!
Simple summer hair styles are great for vacation (see last blog post below for summer hair suggestions), however don't let the summer sun, chlorine or salt water do recurring damage. Pack a styling oil, hair mist or hair mask to infuse hydration and shine. Daily treatment with a mist such as UniteEurotherapy's Shina Mist will condition hair, protect it from the sun and give you great shine.
Although I have numerous makeup brushes and styling tools at home, I don't want to drag them all along on vacation. To keep things simple, I recommend a medium round hair brush. You can use it to flip, curl or pull to straighten hair. With the simplified makeup options, you really only need a powder brush and an eye shadow brush. You can use an edge of the powder brush to highlight your cheekbone or for an all-over dusting of bronzer. The eye shadow brush enables you to use the bronzer on your eyes. You can even dampen the brush to get a darker, heavier shadow. Finally, don't forget the tweezers! There is nothing worse than a stray chin hair or the sudden need to clean up a brow.
I hope these simple suggestions will assist you in simplifying your summer beauty! Have a great summer!!
Simple Styles for Summer
The Countess of illuminate recently returned from Jazz Fest in New Orleans. Based on what she saw and photos from the recent Coachella Music Festival, these events are launching the "hot" summer trends for hair. Make your everyday schedule or vacation schedule simpler by incorporating these simple styles or accessories!

Side Braid – the side braid pulls you hair off your face and neck while staying right on trend.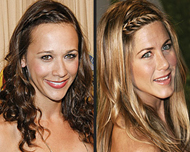 Braided Hairline – uses your own hair as a stylish braided head band. You can make it as wide or narrow as you like!

Floral Headbands – these can be fun and flirty. Make one yourself or enhance one you purchase.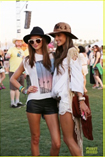 Hats!!! Find a fun hat….floppy, fedora, cowboy, panama or ball cap. Find what works for your face and head shape.

Bandeau or Scarf will add color and style to any hair length or color.

Top Knot is nothing new but this season you will see them accessorized with pins, clips, chains, flowers, ribbons and even bandeaus.
What Is Your Hair Saying About You?
It's no surprise that over time Hollywood has had a profound impact on hair styles. Some of the most creative minds in Hollywood are the stylists who use hair to create a character. Think about Judy Garland as Dorothy in the 'Wizard of Oz'. Her pigtail braids with cascading curls communicated an innocence, sweetness and grace. Had her hair been pulled back in a low bun or single braid, as was the style of the day for a young girl, the character's personality would not have visually translated as well. Or how about Glenn Close in 'Fatal Attraction'??? Her waterfall of crazy curls framed her face but also framed her character. Is she a carefree spirit or a bit wild? I think we found out!
Other movie characters have had a profound impact on the larger viewing audience. Bo Derek's perfectly sculpted corn rows in '10' had women and girls everywhere flocking to get their hair braided. Darryl Hannah's flowing blonde hair in 'Splash' was crimped from hairline to tip causing women everywhere to run (not walk) to the mall to get a hair crimper. Let us not forget Mia Farrow, Jamie Lee Curtis and even Demi Moore (in 'Ghost') who made a short "boy-cut" look cool. These hair trends often become very popular and then fade away for a while.
So as you can see, your hair style can provide insight into your personality and can have an effect on those around you. Are you following a trend or making a personal statement? It is a matter of knowing what you want to say. Do you want to communicate self-possessed and edgy –think Uma Thurman's shoulder length bob with sever bang in 'Pulp Fiction'; grace and poise – think Audrey Hepburn's chignon up-dos in 'Breakfast At Tiffany's'; confident and sassy –think Beyoncé's Foxy Cleopatra in 'Austin Powers Goldmember'; or perhaps poised and mature with Jane Fonda's layered short cut from "Monsters In Law". Regardless of whether you are inspired by a movie character's hairstyle or want to create a message of your own, your hair can be an important asset.
As you go out into the world –for a job interview, a business conference, a lunch with friends- think about what your hair is saying about you. Our stylists are ready to help you articulate your message!
Keep Your Color Vibrant All Month Long
Ever notice on the day your hair is colored, it is shiny, vibrant and soft? Do you wonder why within weeks your color may fade? Your hair feels course? Or perhaps the ends are breaking? It could be the products that you are using at home.
Ninety percent (90%) of the shampoo and conditioning products include ingredients that damage your hair and fade your color with regular use. The problematic agents in these products include Sodium Lauryl Sulfate and Sodium Chloride commonly referred to as sulfates and salt.
Sulfates are detergents used in everyday household cleaning products – from shampoo to floor cleaners. They are inexpensive and create the frothy lather that we associate with cleaning. They work to break the surface tension between dirt and oil and your hair (or your floor). The products are designed to attack dirt and oil. Over time the effect of sulfates and salt on your hair include: dry hair and scalp; scalp irritations; fading color; damaged hair follicles and hair loss.
To avoid damage and maintain your color, use products that protect your hair. Look for a hair care products that are sulfate free and protect your color from the damaging rays of the sun. Don't be deterred by lack luster lather. The key to sulfate-free shampoo is to make sure that your hair is fully saturated with water. You will also need to wash twice; the first wash removes the dirt and oil while the second wash treats the hair and scalp. At illuminate Salon we carry our favorite sulfate-free brands – Aveda and Unite Eurotherapy.
To further protect your color, we recommend applying UV protection. Just as the sun's rays can fade and discolor fabric, it will also accelerate the fading of your hair color. Aveda Sun Care Protective Hair Veil and Unite's ULUX Hair Perfume Color Protectant both provide a hair mist which fortifies and shields your hair from the harmful rays.
For more information and advice on extending the life of your color, call for a consult with our color specialists.
Wax On, Wax Off. Tips For The Best Results
Spring and Summer are prime time for body waxing. Some people chose to save a few bucks by managing their waxing with at-home kits. There can be certain risks associated with using those kits. To make sure that you get the best results with the least amount of pain, we offer you a few suggestions.
There are certain risks associated with using hot wax. If too hot, wax can cause the skin to burn. Another common mistake is to apply too much wax which then can cause damage during removal. Bruising can also occur when pulling strips especially in the bikini area which is highly vascular. Broken skin, blood blisters/ rash even ingrown hairs can result from waxing improperly. The key is to soothe the affected area and do your best to prevent infection. Anti-bacterial ointment can help you manage these common problems.
The key to avoid many of these problems is to properly prepare the area and to use the kit exactly as instructed. Exfoliating the area before waxing will remove the top layer of dead skin cells and oils that can affect the wax. Trim the hair before waxing. You only need ¼ inch to ½ inch of length for the wax to adhere. Try to delay getting a shower or exercising for at least two hours after hair removal. Hot water and tight clothing can irritate your pores.
At the end of the day, seeking professional assistance with your hair removal may be your safest bet. The products that we use are different than those available over-the-counter. The facility should be kept clean and hygienic. In addition the waxing technician can apply and pull from a position that is optimal for hair removal. You may not be able to reach and/or pull in those directions.
So for longer lasting results, less pain and lower risk you may want to leave this particular service in the hands of a professional.
Common Bridal Beauty Mistakes
The bride wants to look stunning on her special day – after all this is the most important day of her life, right? If the bride is not true to her personal style, this can turn into her biggest mistake. I've seen brides who want an elaborate style that may be inconsistent with her personality and the way she most often wears her hair, e.g., wearing an up-do when she never wears her hair up; wearing curls when she is a straight-haired kind of gal; or having it colored a "new'" shade before the wedding. The reason this terrible mistake occurs is because she did not allow the time to have a" trial" date with her hairdresser. Yes, there is often a fee for a trial but it is worth every penny. After all, these are the pictures that you will spend hundreds of dollars on and hopefully will be looking at for the rest of your life.
Makeup is very personal as well and a "trail" is also in order. Brides often request a "natural" look. My job (and that of any good makeup artist) is to explain to the bride that a polished look which translates to their wedding photos will require that they wear more makeup on their wedding day than they may wear on an average day. Air-brushed foundation and blush can be the bride's best friend. The finish is very light weight so the bride won't feel as though she is wearing a mask. In addition, the color pigments in airbrush makeup have more pixels than other makeup. This will further help the bride's makeup look picture perfect in her photos.
One final mistake and tip….Make sure you purchase your lip color because you'll be reapplying throughout the day!
Bridesmaid Boot Camp
The difference between being an ordinary and being an extraordinary bridesmaid is just adding that little 'extra'. Being in the salon business for over 20 years, we have seen our fair share of bridal parties. Some brides like an intimate support team of a sister or a close friend while others like to have an entourage with everyone from their tricycle friends through future in-laws.
I have observed that the most relaxed brides have bridesmaids who take a proactive approach to dealing with all the little dramas (and the not so little dramas). My advice to future bridesmaids is to be prepared! Assign responsibility for these items to a specific person and let that person handle their area. Items include:
Emergency Kit Keeper
This kit should include hair pins, bobby pins, safety pins, hair spray, a small brush and comb, baby wipes (removes most stains), small sewing kit, tissues, baby powder, breathe mints, water bottle, and power bar. This bridesmaid's job is to jump in and oversee any potential disaster – headpiece shifting, spot on dress, ripped seam and/or low blood sugar.
Beauty Director
Prepare a beauty bag including makeup essentials for the bride and bridal party to ensure that all photos are picture perfect. The bag should include translucent or mineral powder in necessary shades, blush, large makeup brush, blotting paper, lip color and lip gloss. This bridesmaid's job is to make sure that most photo disasters are avoided. The Bride and Bridesmaids should look fresh and glowing!
The Distractor
This is the MOST essential role to ensure a relaxed, peaceful bride. The Distractor Bridesmaid is to run interference between the bride and the family member who distracts from the bride's perfect day. EVERY wedding has at least one person – whether it is the Mom, an Aunt or a crazy friend – that tries to instigate trouble and/ or steal the limelight. The Distractor is assigned to that person(s) for the purpose of keeping them busy and out of trouble.
It is so much easier to maintain balance than it is to restore balance. So the difference between an ordinary bridesmaid and an extraordinary bridesmaid is very simple – be proactive and assign specific roles to eliminate those little things that can tip the bride off balance.
For additional advice or to design a customized bridal beauty package, contact Cindi at 484-416-3235.
Are you ready to Spring ahead?
Spring and Summer brings back tank tops, drop backs and exposed arms. Need assistance getting your skin ready? No prob. illuminate Signature Facials and our Signature Back Facials exfoliate, purify, smooth and hydrate the skin of your face, décolletage, back and arms. $95.00
Our best deal of the year… our facial of the month program!!!
Only $49.99 for a illuminate Signature Facial if you schedule a facial for each month of the year. No upfront payment required. Come in for a signature facial and schedule your next month's appointment before you leave and the price is $49.99. As long as you get in for your facial within a 5 week window, we will honor the discount price.
A strategic pop of color is all the rage.
We can add a temporary streak of color, two-tone pony or French-fringe bangs for a special occasion, vacation or just for fun! Our liquid chalk color is available in eight (8) shades and lasts through two washes. Price starts at $15.99.